Heating the Tiny House correctly - Electric underfloor heating as the optimal heat source

Tiny Houses are very trendy in Germany
Tiny houses first gained widespread attention in the U.S. during the global financial crisis beginning in 2007, when the two largest U.S. construction finance companies ran into payment difficulties and many American families were unable to service their home loans. Primarily out of a need to reduce costs, they decided to make an emergency mobile shelter on a trailer. *1

Fortunately, this circumstance is no longer one of the primary reasons for purchasing a Tiny House today. Especially in countries like Germany, where there is an increasing trend towards sustainable, self-sufficient and partly minimalist living, there is now a large following for Tiny Houses. 

The areas of application of the tiny houses are very diverse and range from a permanent residence, a guest or weekend house, to a mobile home on campsites. A completely new use for Tiny Houses can be seen in the recently built "Tiny-Dorf Reeswinkel" in Schalksmühle, where the compact houses serve as senior-friendly living accommodations. *2

According to the Tiny House Versands in Karlsruhe, there are now more than 100 Tiny House manufacturers in Germany, who build more than 500 new houses every year. And also current inquiries to the consequence can itself even approximately a third of the German population the life in a Tiny House well imagine. *3/4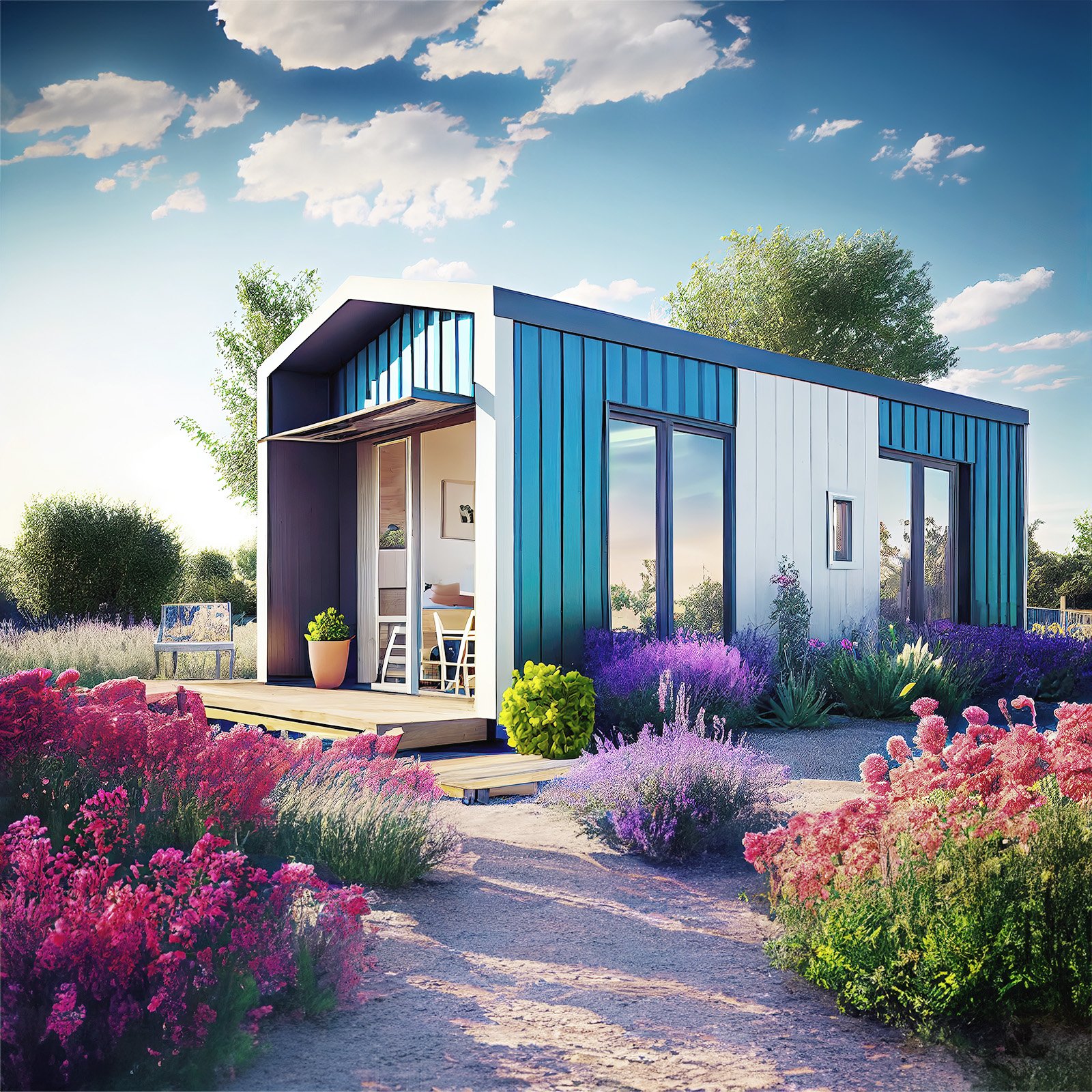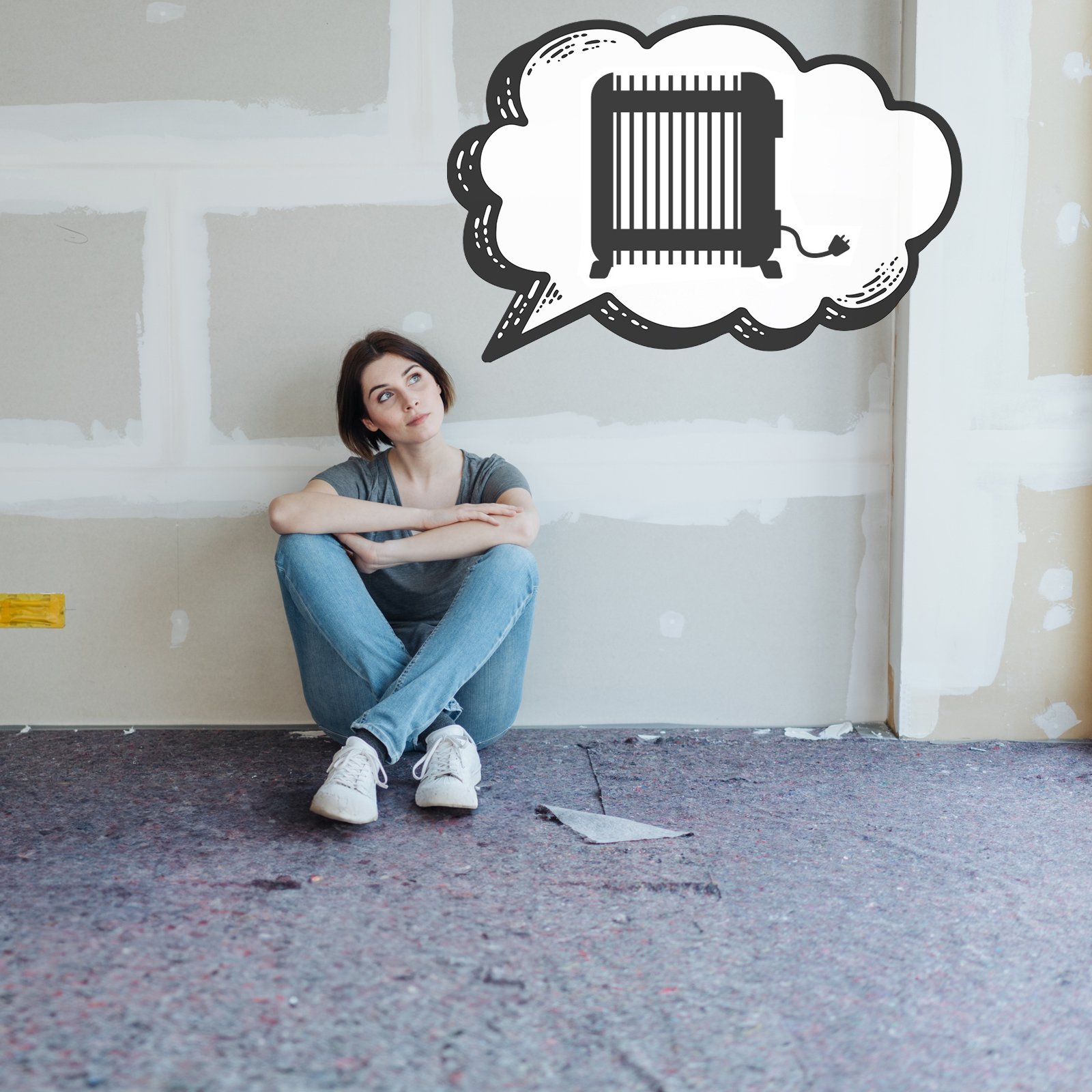 The question of the right heating solution in the Tiny House
For many owners and prospective buyers of Tiny Houses, the question arises as to how they should best heat their Tiny House in winter. This is because some heating solutions used in normal single-family homes are simply oversized or far too expensive for a Tiny House. Another factor is the declining relevance of new gas connections. For example, the first new construction areas are already being developed without a connection for fossil fuels.
The limited space available and, in the case of mobile Tiny Houses, the need for a heating system that is not too heavy are further important criteria for selecting the right heating system. The desire of many Tiny House residents for a self-sufficient or sustainable solution, in order to heat as environmentally friendly as possible, also plays another important role.
A brief summary of the requirements:
Inexpensive to purchase and maintain.
Minimal space requirements and low weight
Fast heat supply, especially for sporadically used Tiny Houses
Quiet operation and a non-visible installation option
Self-sufficient and sustainable use
Possible heat sources include split air conditioners with heating and cooling functions, wood or pellet stoves, electric floor heating, infrared heating panels or electric convector heaters. The experts at TinyLeben.de have created a nice comparative overview of the different heating solutions for this purpose and rank electric underfloor heating as the best heating system in the Tiny House. *5 
Advantages of electric floor heating in the Tiny House
Whether it's a mobile Tiny House on a trailer chassis or a stationary Tiny House with a support structure, one problem almost always remains the same: the free space below the floor ensures a constant exchange of air and results in a feeling of cold. With electric underfloor heating, the days of cold feet and unsightly radiators are over.
The second aspect in particular offers more than just a visual advantage in a Tiny House, because the relative space savings are even greater in such a small space. In addition to the comfortable warmth and a pleasant indoor climate, there is another advantage of using electric underfloor heating, especially for allergy sufferers. The convection of heat and the associated circulation of air is largely avoided, so that less dust is stirred up.
Another positive feature is that with warm feet, the air temperature also needs to be less to achieve a comfortable indoor climate. This can help save electricity.  If the electric underfloor heating is then also operated with self-generated solar power from your own photovoltaic system or with green electricity, even CO2-neutral heating of the Tiny House is possible.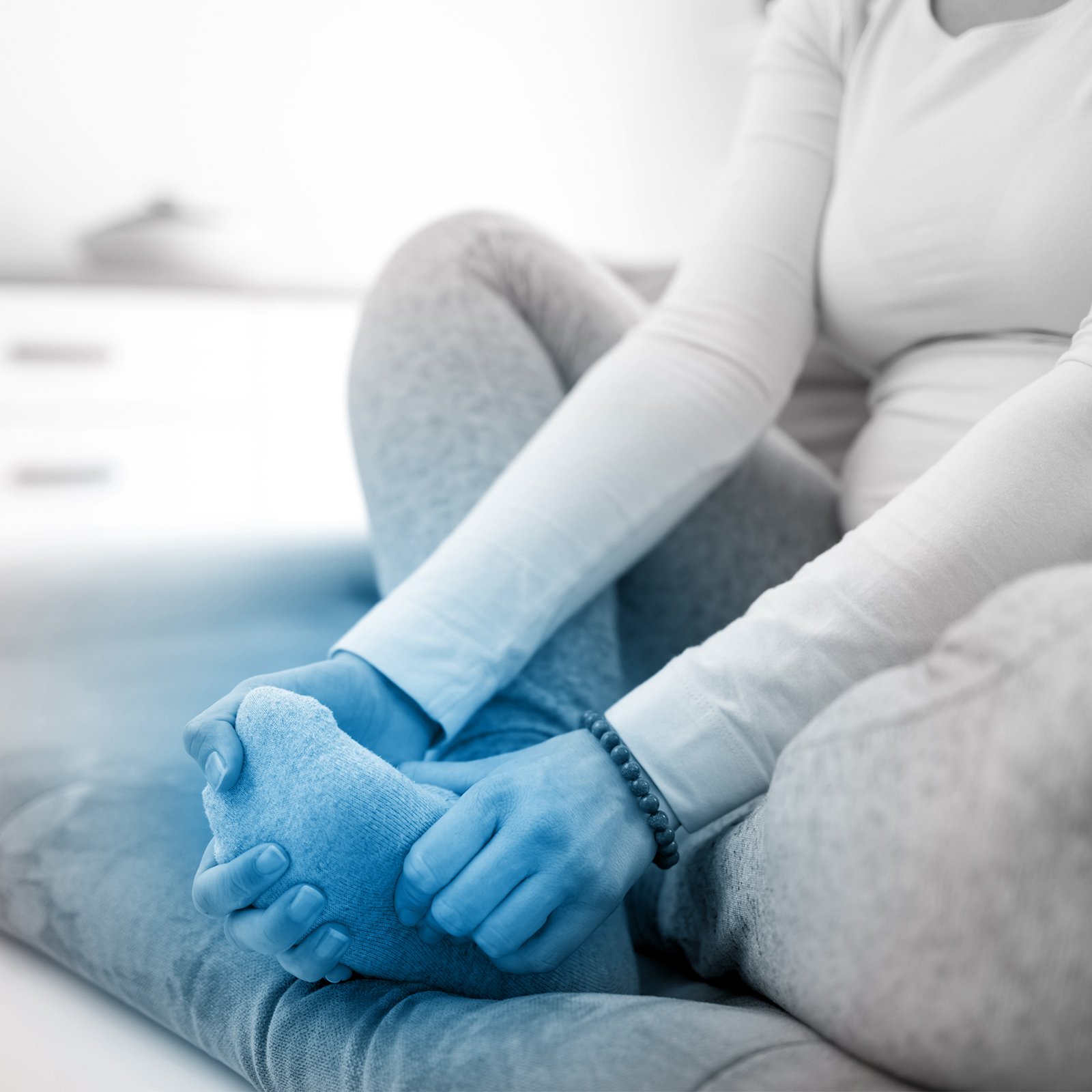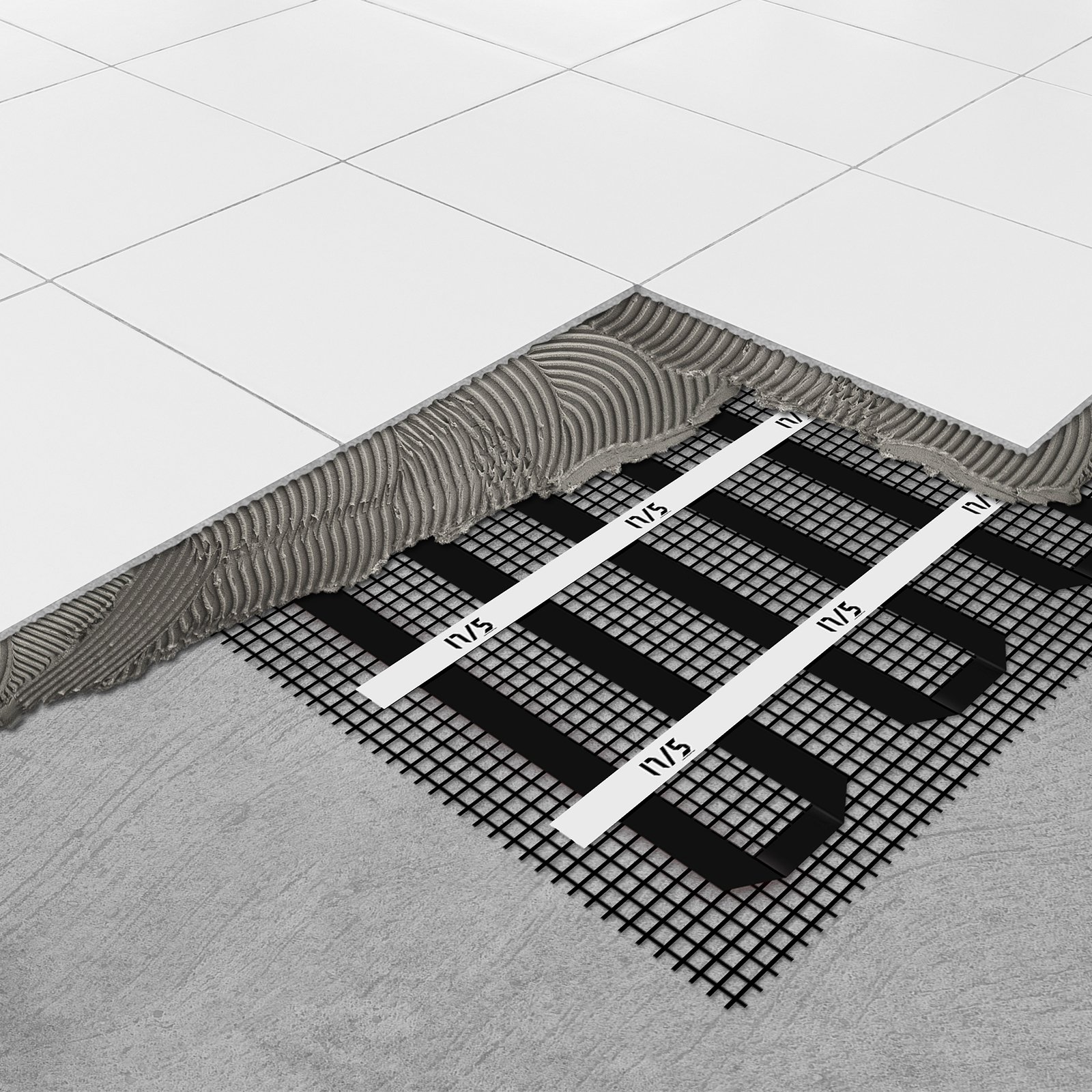 17/5 Thin bed heating mat in tile adhesive under tiles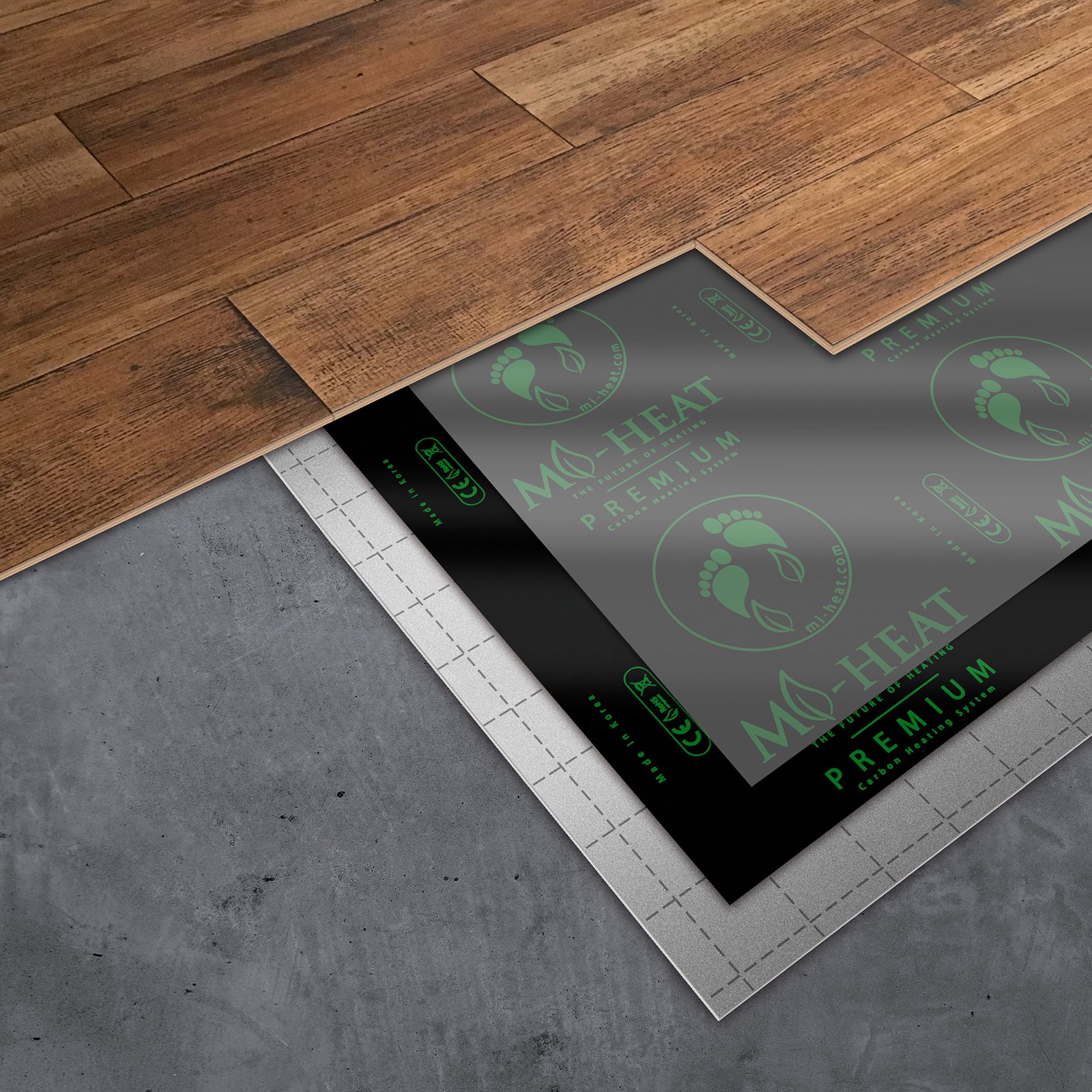 Carbon heating film with heating film carpet pad under parquet flooring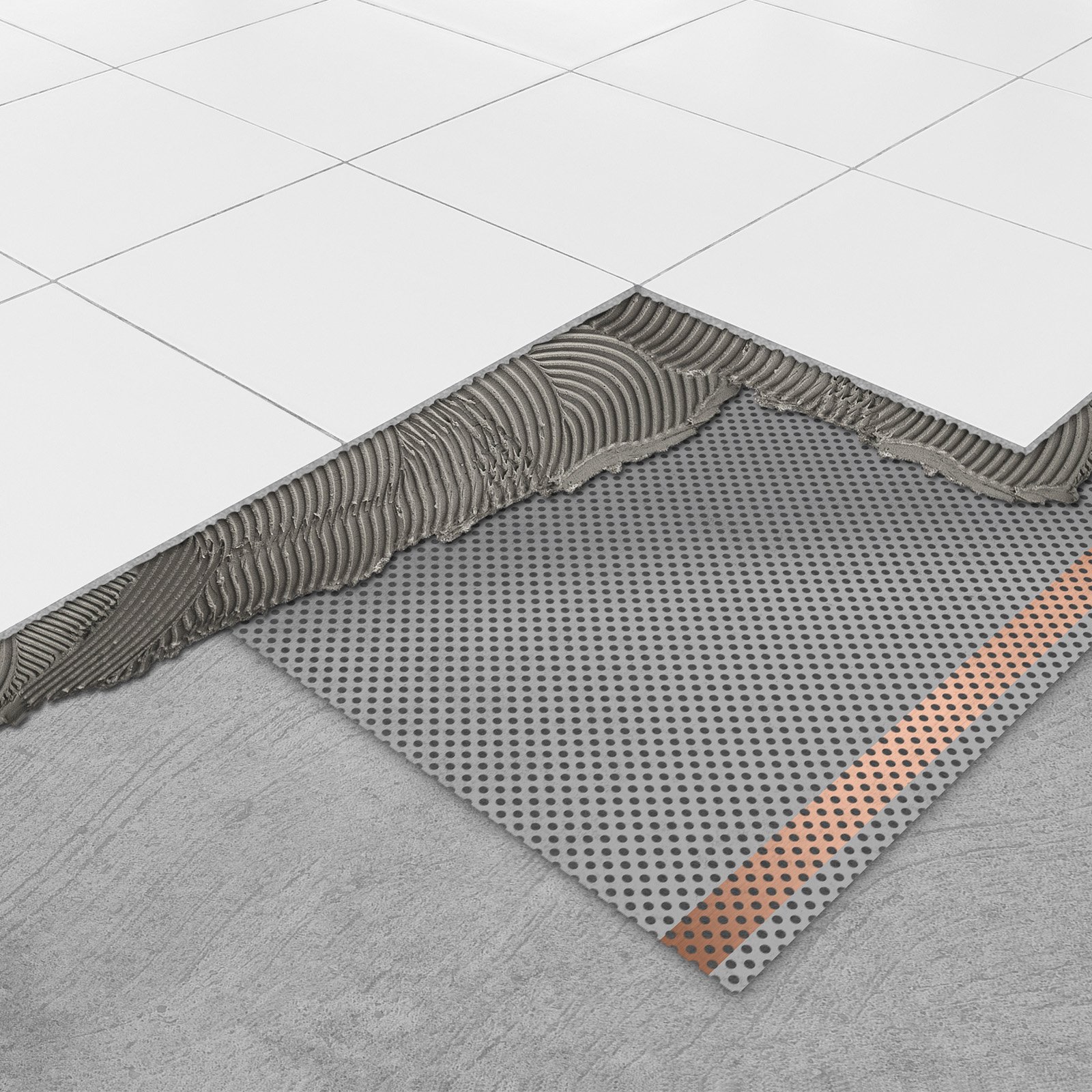 Fleece-laminated heating film in tile adhesive under tiles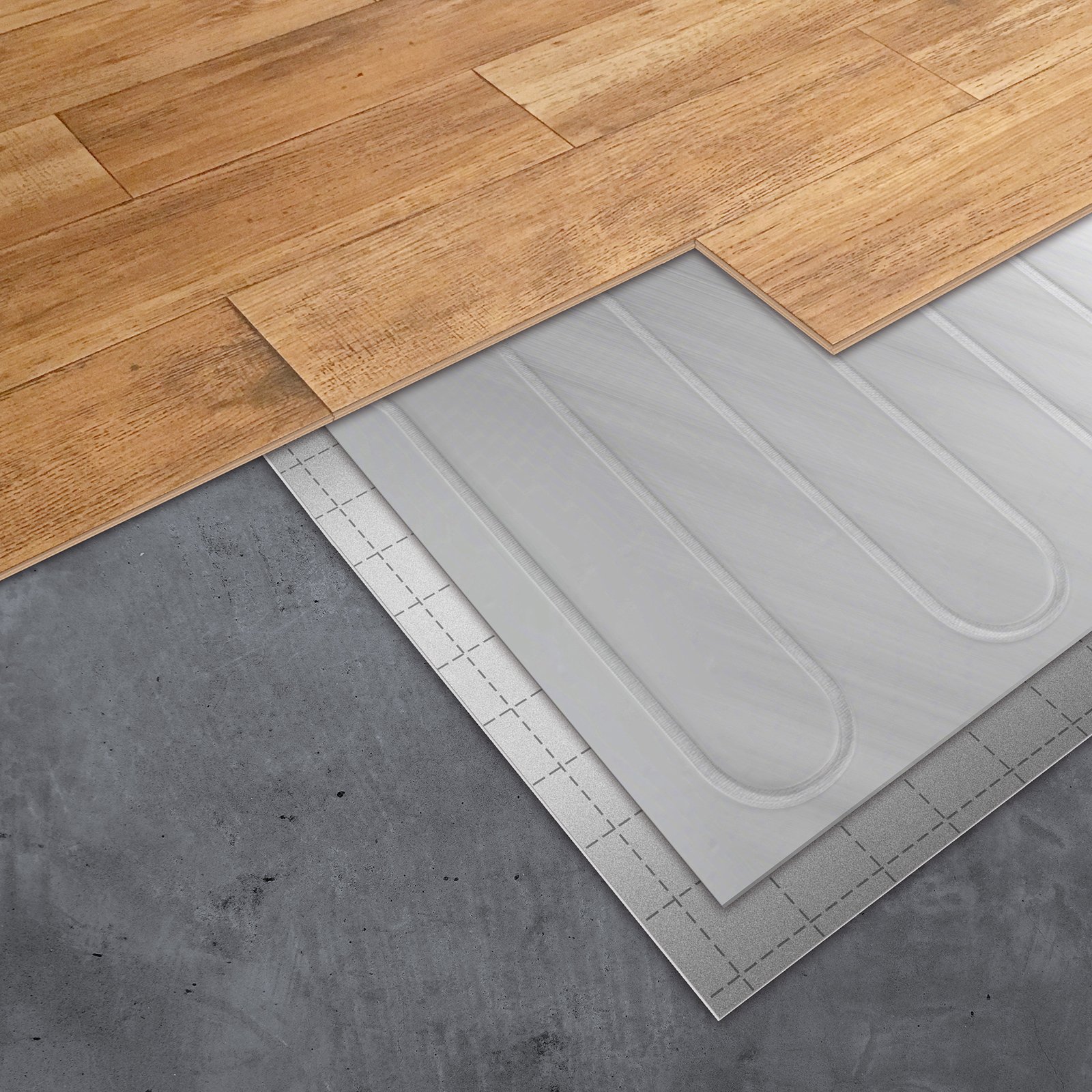 Aluminium heating mat with heating film underlay under laminate
Room type and floor covering determine the right heating element
Basically, there are various heating elements with which electric underfloor heating can be realized.
One variant is the so-called twin heating cable, which is available either as a loose cable or firmly fixed to a carrier fabric (so-called thin-bed heating mat) and is suitable for installation in or flexible tile adhesive underneath tiles. Alternatively, they can be installed in self-leveling levelling compound with any type of top covering. The installation height of these heating elements usually varies between 4-8mm, depending on the manufacturer and model, and usually requires an overlap of 5mm. This results in a comparatively thick construction height in relation to other electric underfloor heating systems. The power supply of these heating cables or thin-bed heating mats is usually 230V mains voltage. However, due to an integrated protective conductor fabric, use in damp rooms such as the bathroom is also permissible. Usually, models with a heating power of 150W/m² to 200W/m² are used here to achieve rapid heating of the room. 



Another variant is carbon heating films encapsulated in polyethylene plastic (PE) with an average thickness of 0.366 millimeters, which enable a very low installation height of the underfloor heating. The carbon heating films are ideally suited for use under floating floor coverings such as laminate, parquet or vinyl and are operated either at 12V or 24V low voltage or at 230V mains voltage. Due to the lack of a protective earth conductor, however, only the use of heating films with low voltage (max. 24V) is permitted in damp rooms.  The heating capacities of the various carbon heating films range from 80W/m² to 130/m². However, it is important to bear in mind that a thin vinyl floor without an HDF core board should be heated with a max. heat output of 100W/m², as otherwise too much mechanical stress can occur in the material (for detailed information, see our blog post "Electric underfloor heating for vinyl: plan and install correctly"). Vinyl floors with an HDF support layer, laminate and parquet, on the other hand, can be heated with a heating capacity of up to 130W/m² without any problems. Underneath the carbon heating films, a heating film carpet pad is usually installed, which combines the functions of insulation, impact sound insulation, vapor barrier and reflector layer in just one product. Here, too, there is a dependency on the planned floor covering: for example, only a maximum of 1.5 mm thick heating film carpet pad can be installed under a thin solid vinyl without an HDF carrier layer, since the floor covering can only compensate for a certain point pressure load. Otherwise, with a thicker heating film carpet pad (or impact sound insulation), there is a risk that the thin click joints of the flooring will break under load. On the other hand, thicker heating film underlays with a thickness of 3mm or 5mm can be used for stronger vinyl floors with an HDF carrier layer or laminate or parquet floors. 



Tip: As an alternative to underfloor heating, the carbon heating films can also be installed as panel heating in the wall or ceiling.

Similarly, fleece-laminated heating films with perforation, which with an average thickness of 0.4 millimeters, also enable a very low installation height. These heating films, which are available exclusively for low voltage (up to max. 48V), are ideally suited for floor coverings to be bonded, such as adhesive vinyl and herringbone parquet, or also structures with tiles, where the lowest possible installation height is required. The fleece lamination and perforation of the heating film ensure excellent adhesion of the adhesive between the floor covering and the substrate. In damp rooms, however, it must be ensured that a maximum operating voltage of 24V is permissible for the heating films in accordance with the DIN VDE 0100-701 standard. With regard to the different heating powers, the aforementioned guide values (tile up to max. 200W/m² / vinyl without HDF support up to max. 100W/m² / vinyl with HDF support, laminate, parquet up to max. 130W/m²) must also be taken into account here. The fleece-laminated heating films can alternatively also be mounted on the wall or ceiling.

Last but not least, so-called aluminum heating mats are available, which are also designed on the basis of a twin heating cable. Compared to the first-mentioned thin-bed heating mats, which are laid in leveling compound or tile adhesive, the aluminum heating mats with an average thickness of 1.6 millimeters have a significantly thinner structure and are intended for floating installation under laminate or parquet floors. The robust aluminum carrier fabric ensures fast and even heat distribution and also serves as a protective conductor for the heating cable, which makes it suitable for use in damp rooms. In order to obtain an even subfloor for the floor covering, the aluminum heating mats should be laid on a heating film carpet pad or impact sound insulation of at least 3mm thickness.

How much power is needed for heating?
Exactly how much power is needed for heating depends heavily on the so-called heating load. The heating load, formerly also referred to as heat demand, is the required heat flow (heat supply), which ensures the desired room temperature at the locally lowest outside temperature in winter. Normally, this information can be taken from the energy certificate, which has been obligatory since 2009 for new buildings, resales of houses and flats, as well as for new leases. However, the energy certificate is only compulsory for living spaces of over 50 square metres and is therefore not necessarily available for every Tiny House.

If no corresponding energy certificate is available, a rough estimate can be made using the following guide values:
60 - 100 W/m² Building with normal thermal insulation
40 - 60 W/m² New building according to the Energy Saving Ordinance (EnEV) as of 2004
30 - 50 W/m² new building according to the Energy Saving Ordinance (EnEV) as of 2016
In the bathroom, however, a surcharge of 10 percent should be calculated, because a room temperature of 24°C is considered the standard here. For the other rooms, 20°C is estimated as the standard temperature.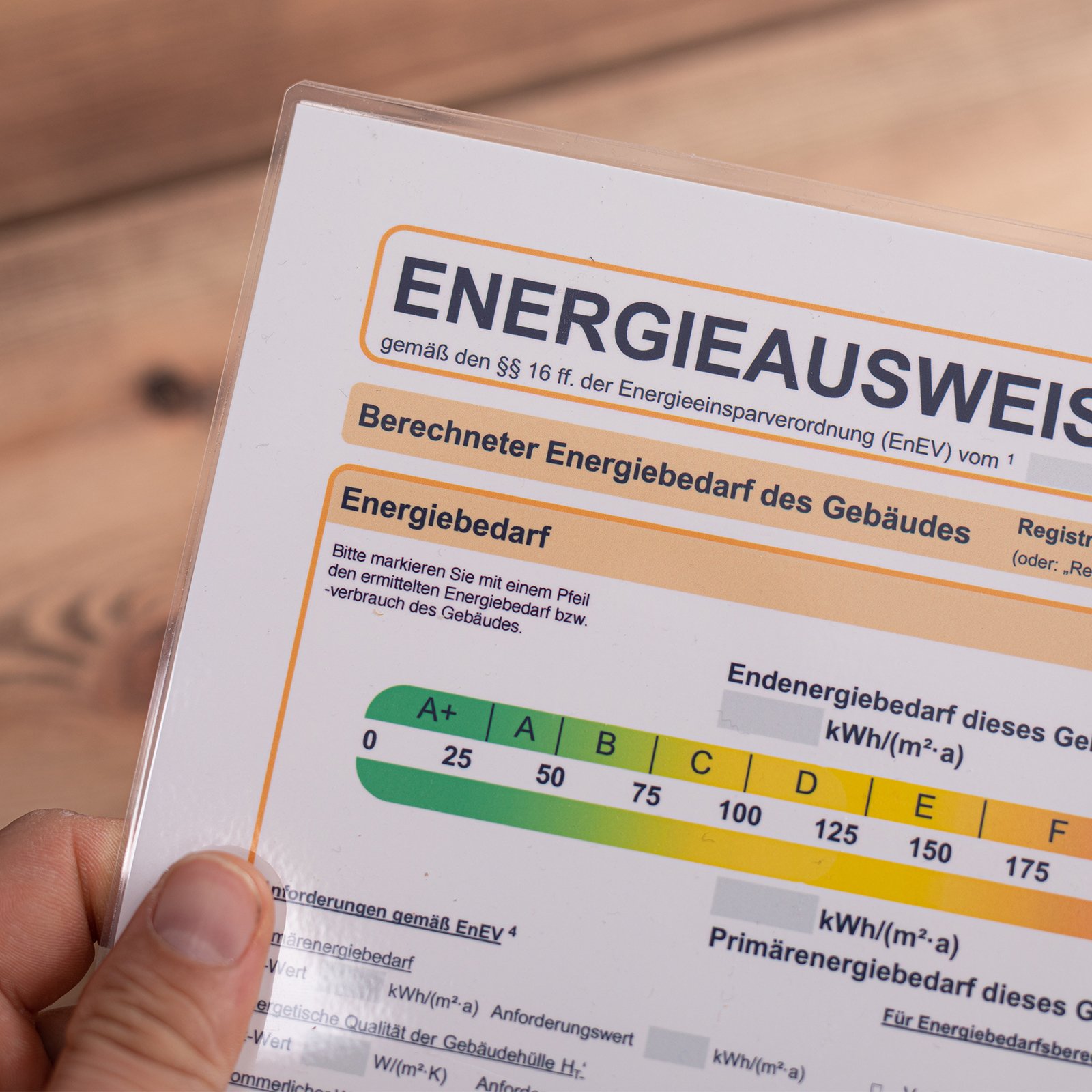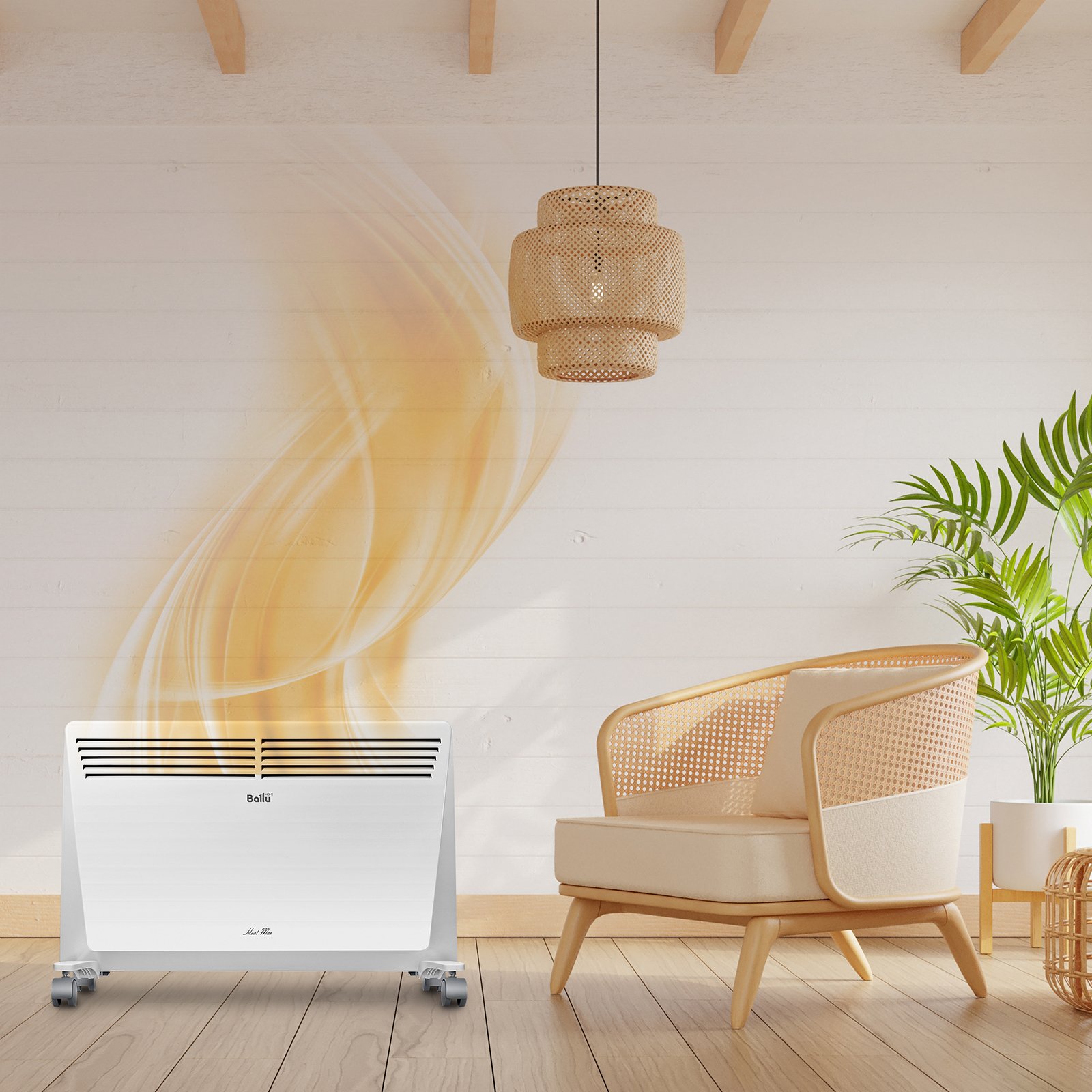 Combine underfloor heating with other heating sources if required
In classic houses and flats, the rule of thumb can usually be used to lay out about 70-80% of the floor area of a room with electric underfloor heating in order to use it as the main heating system. Often, corresponding areas in the room are already directly available unbuilt or can be made usable by furniture on furniture feet.
In Tiny Houses, however, the ratio of available space for underfloor heating can be quite different. Integrated built-in furniture, the kitchenette or a closed staircase with storage compartments take up a large part of the floor space, especially in the smaller houses. In this case, a combination of electric underfloor heating against the coldness of the floor and an infrared heating panel or convector heating makes sense. The additional heating source can supply the missing heat energy to cover the required heating load.
Infrared heating panels are optionally suitable for wall or ceiling mounting and provide a comfortable room climate. The targeted heat radiation ensures a pleasant feeling of warmth even at lower room temperatures, as the generated infrared short waves heat the body and surrounding surfaces directly and do not use the room air as a heat carrier. In this way, a high energy efficiency of the infrared heaters is achieved. Especially for the bathroom, there are even models available as towel radiators.
For Tiny Houses that are used occasionally, however, the use of a convector heater may well be the better solution. Although the devices consume somewhat more electricity, they heat the room much more quickly. Compared to infrared heating, the cooled objects in the room do not have to be heated first; instead, convector heaters heat the room air directly.
Alternatively, of course, a split air-conditioning unit with heating and cooling function or a wood or pellet stove can serve as an additional heat source.
Electronic thermostats for economical operation
An important role for the economical operation of an electric underfloor heating system or a combination of different electric heating sources is played by the correct operation. Programmable thermostats with temperature-controlled regulation are particularly suitable for this purpose. This means that the heating regulates itself downwards when a certain room temperature is reached. The time periods and temperatures can be easily adapted to individual needs.
For stationary electric heaters, such as infrared heating panels or electric underfloor heating, the EU Ecodesign Directive 2015/1188 also applies. This describes that since 01 January 2018, the installation and commissioning of these heating sources is only permitted in conjunction with external thermostats that have electronic room temperature control, weekly programming, adaptive control or open window detection.
Many modern room thermostats can even be integrated into an intelligent home control system - so-called smart home systems. This allows demand-oriented control of the heating via an app or even fully automatic lowering of the temperature when leaving a previously defined area with the help of the location transmission (geofancing) of the smartphone.
Are you also interested in an electric heating system in your Tiny House or are you a Tiny House manufacturer? We will be happy to advise you on the various heating options and provide you with a free individual quotation for your project.
Tiny House manufacturers and specialist tradesmen also benefit from our improved purchasing conditions. Become our sales partner now!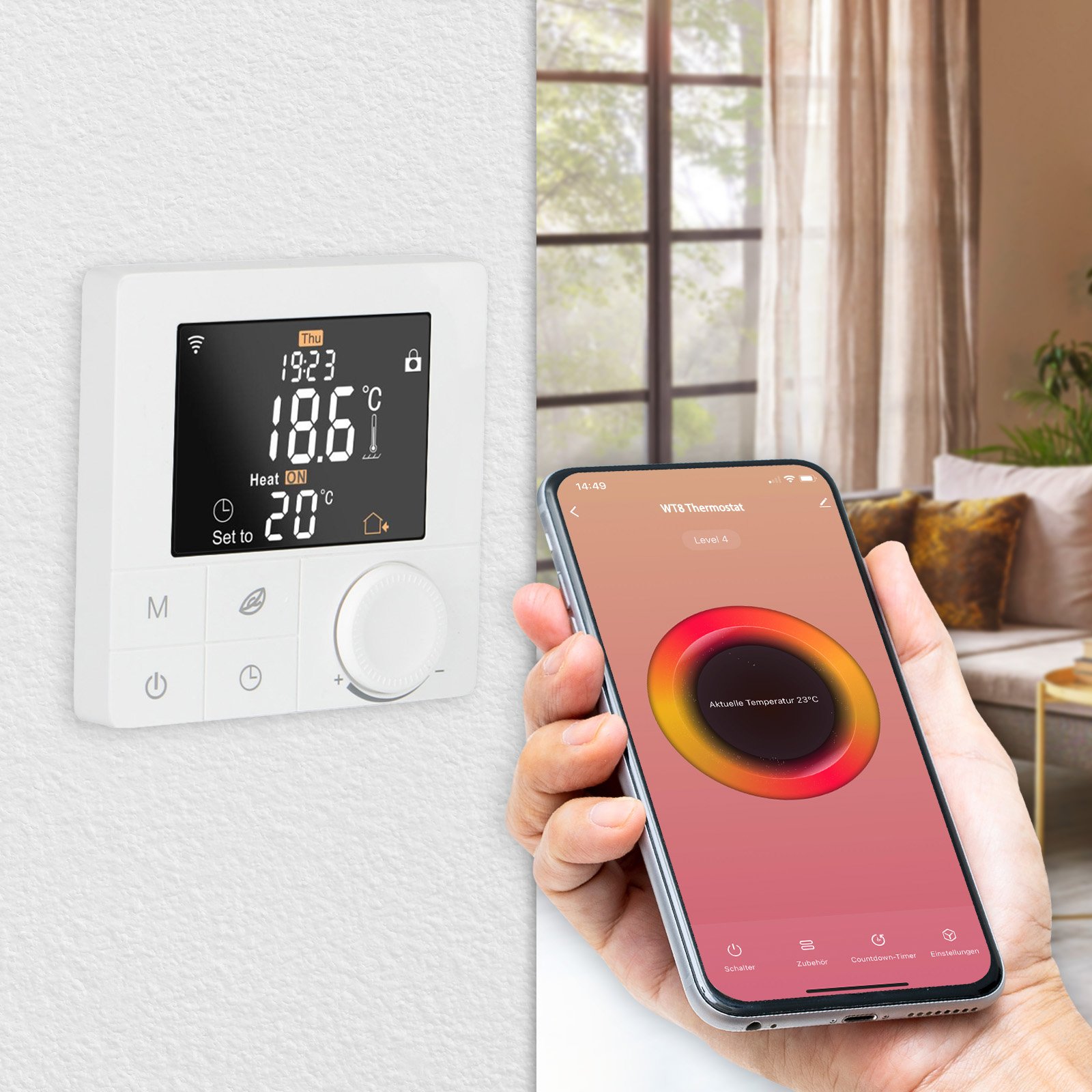 *1 https://de.wikipedia.org/wiki/Tiny_House_Movement
*2 https://www.tinydorf-reeswinkel.de/information
*3 https://www.tiny-house-verband.de/verband
*4 https://de.statista.com/themen/8392/tiny-houses/#topicOverview
*5 https://www.tinyleben.de/heizung-im-tiny-house-vergleich
Addendum 19.06.2023:
Our long-standing sales partner XHC Mobilheime & Chalets GmbH has kindly provided us with more pictures of the installation of an electric underfloor heating system with Mi-Heat carbon heating film in the Tiny House.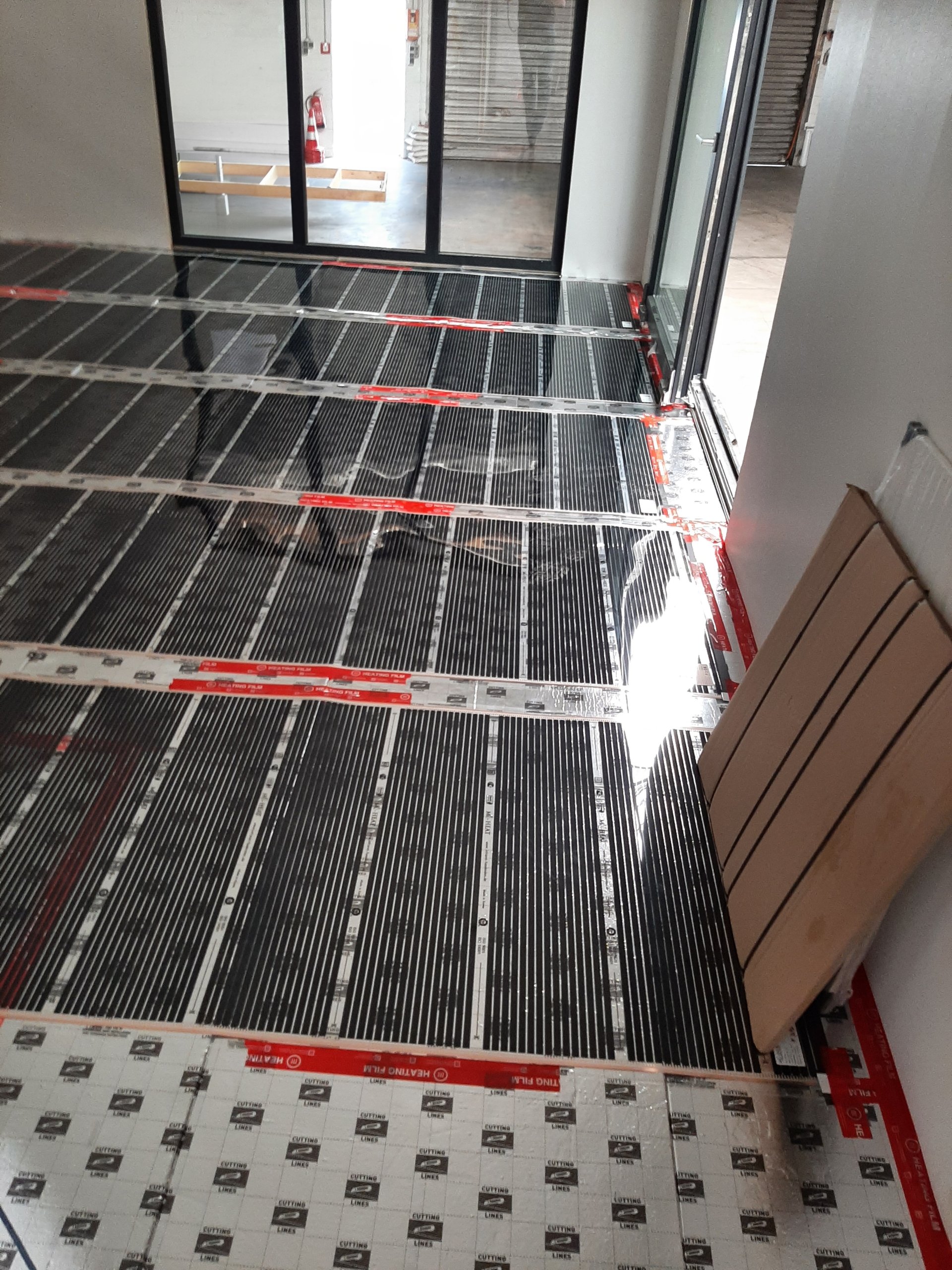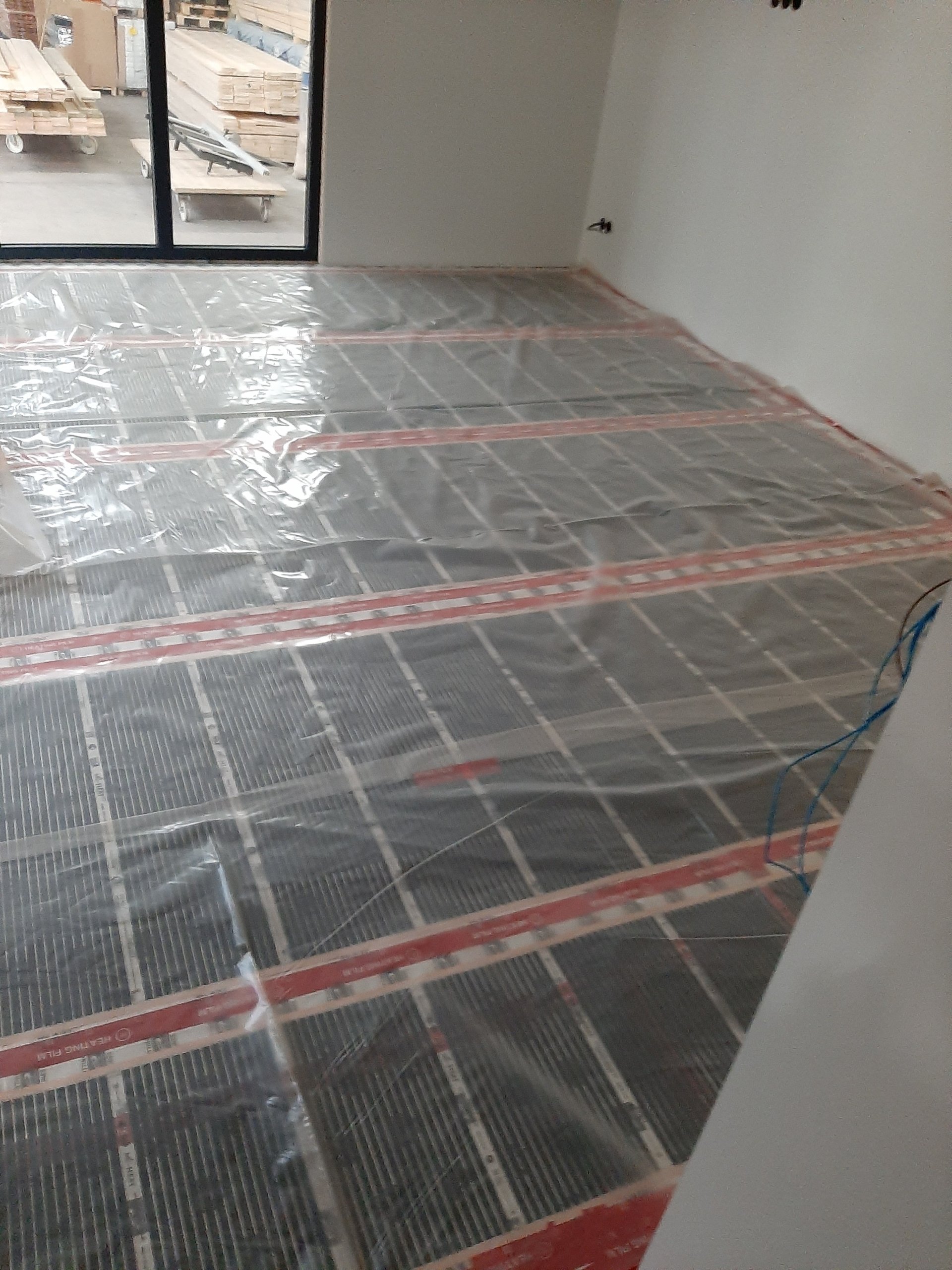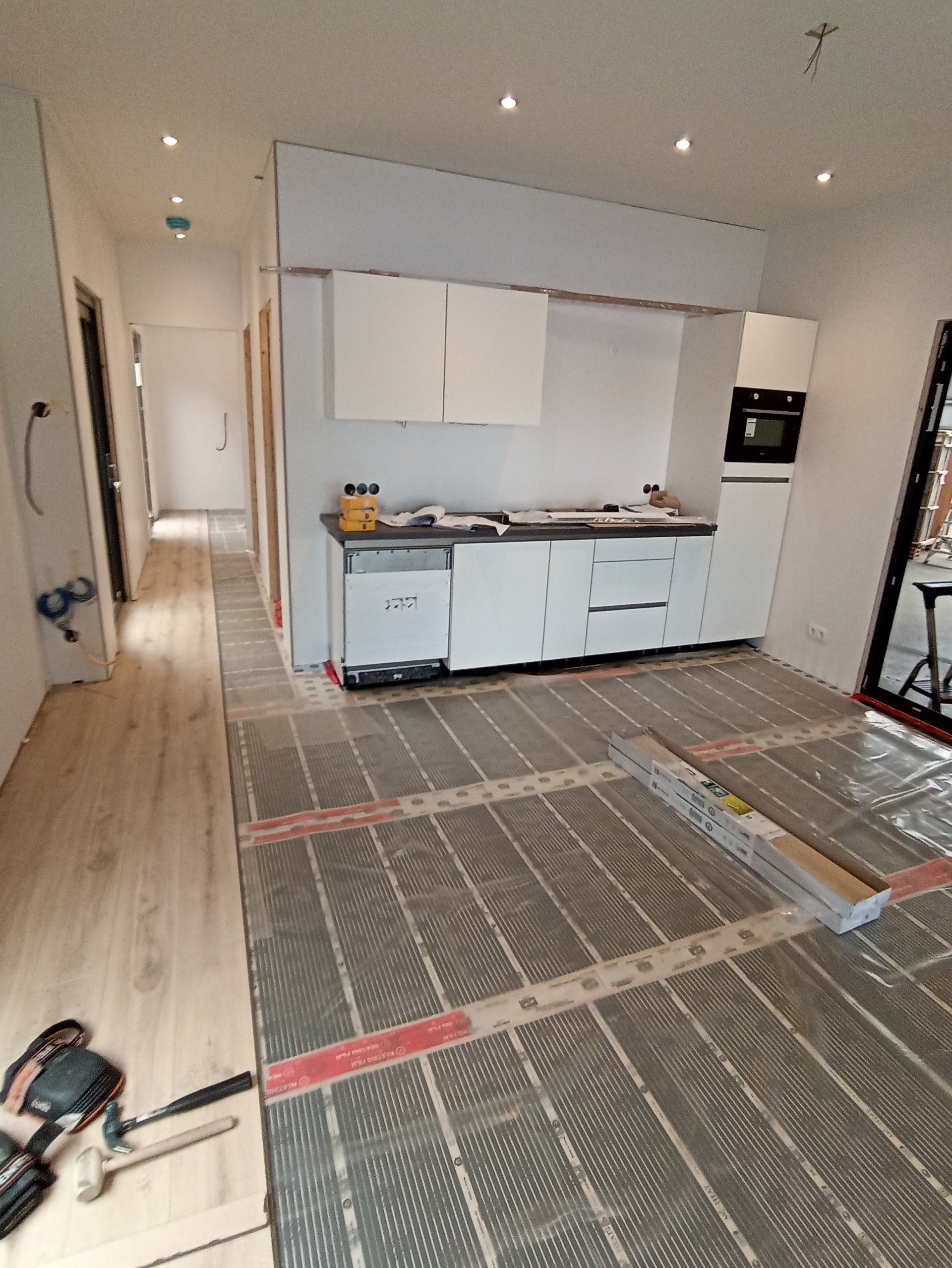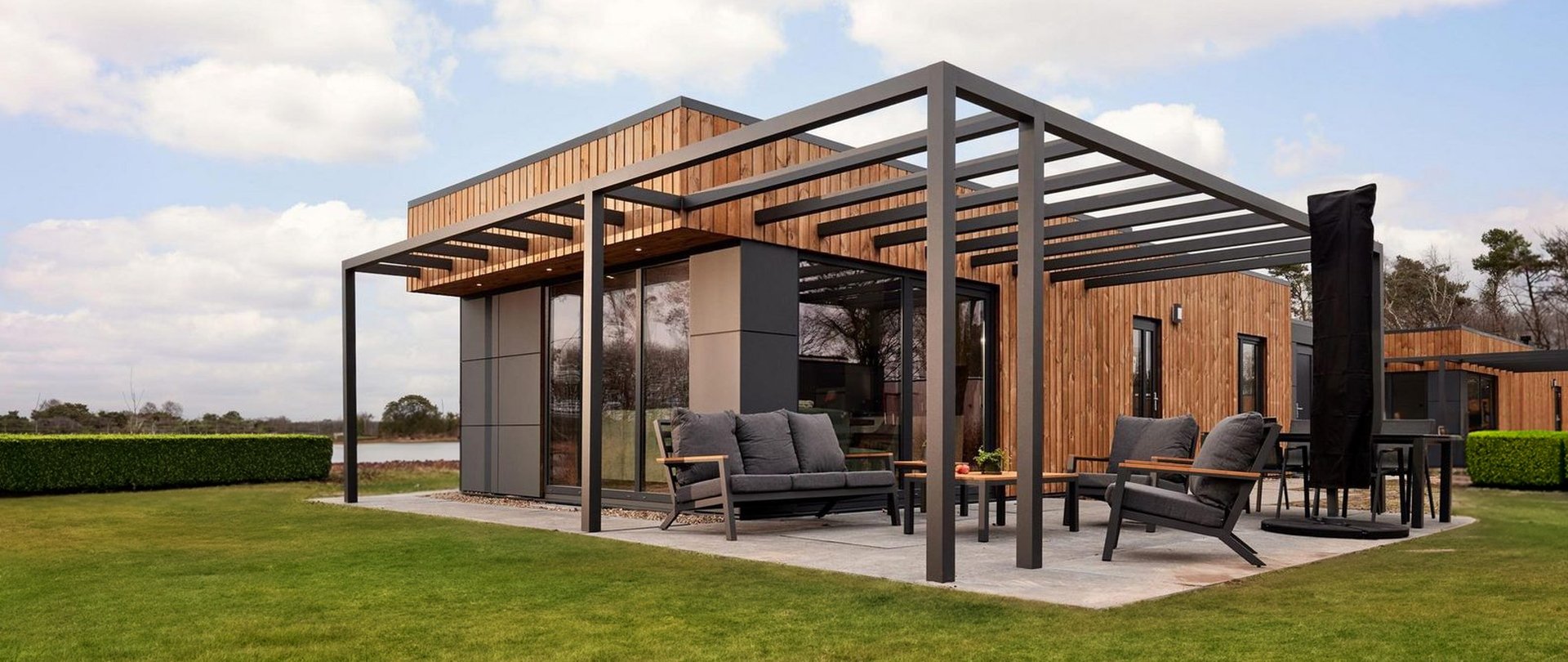 x
Please sign in to write a comment.