Mobile workplace heaters create pleasant warmth and consume little energy
The constantly rising cost of gas often ensures that the temperature is turned down at the beginning of the heating season. Public buildings and offices are often heated to no more than 19 degrees.
But even with reduced room temperature, you don't have to freeze. Mobile office heaters in the form of heating carpets, desk heaters or free-standing infrared heating panels are quick and easy to set up and can be plugged directly into a conventional power socket.
The heaters can be operated very cost-efficiently due to their low energy consumption and provide spot heating. This targeted heat radiation provides a cosy feeling because the infrared short waves directly heat the body and the surrounding surfaces and do not use the room air as a heat carrier.
Similarly, particularly robust industrial heaters are available to provide a pleasant feeling of warmth in special work areas, such as production facilities, checkout areas or seasonal outdoor sales stands.
And just as quickly as the workplace heaters are set up, they can be removed again if required. This allows for space-saving storage outside the heating season. Due to the quick disassembly, the heaters are also ideally suited for rental properties, as they can simply be taken with you when you move.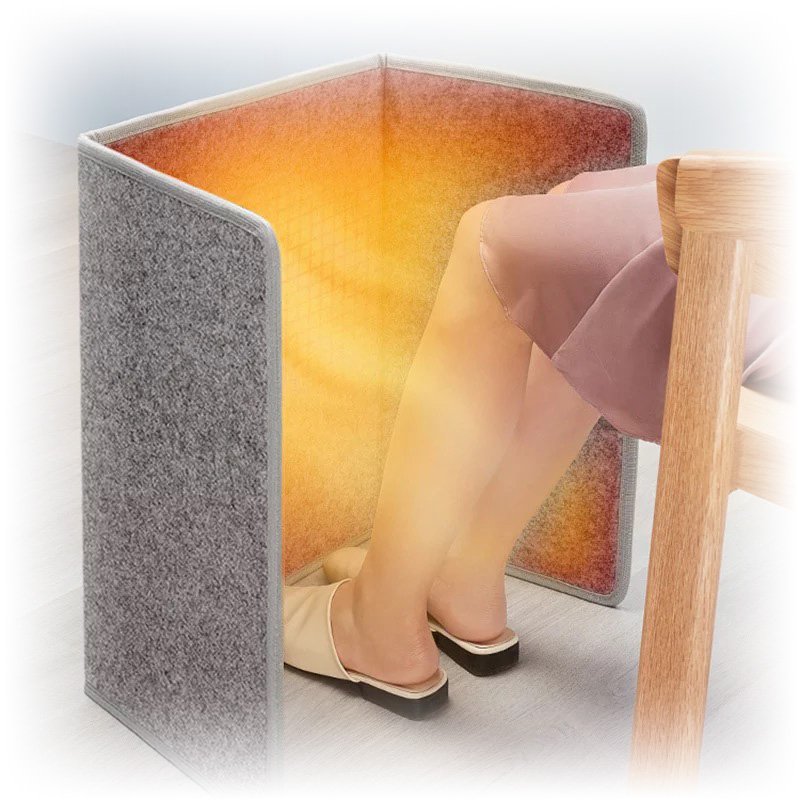 Desk heaters
Desk heaters are, as the name suggests, mounted directly on the desk or placed free-standing under it. Models that are mounted below the desk top are virtually invisible and can remain there all year round. Free-standing units can be easily moved if necessary or stored over the summer months. All desk heaters work with infrared short waves and provide pleasant heat radiation and a fast heat-up time.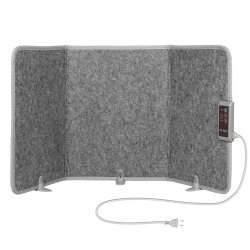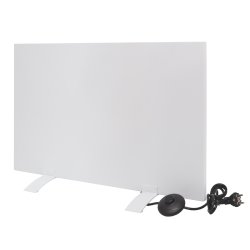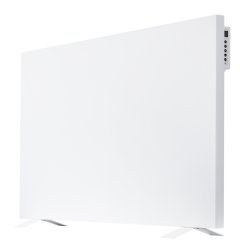 Heated carpets / undercarpet heaters
Heating carpets are probably the best-known variant of an additional heat source at the monitor or office workstation. They are simply placed on the floor under the desk and then plugged into the socket. A pleasant warmth is then felt via the placed feet. In addition to different colour variants, there are also heating carpets with additional control elements that, for example, regulate the power or include a timer. But there is also a suitable heating option for existing carpets. So-called undercarpet heaters can simply be placed under the existing carpet and heat it from below.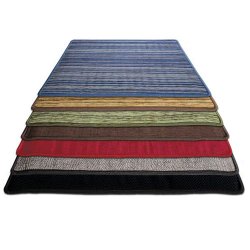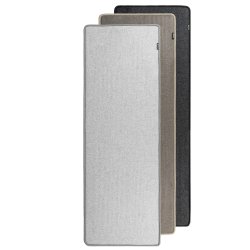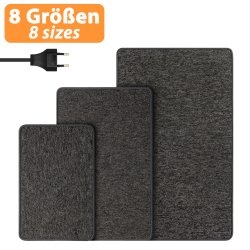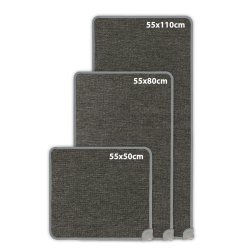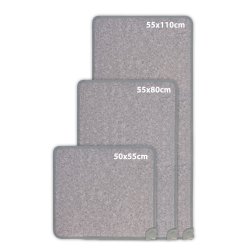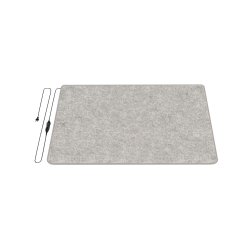 Rubber heating mats
The so-called rubber heating mats are constructed according to the same principle as the heating mats. These can also be positioned under the desk or used for standing activities. The robust and easy-to-clean surfaces make the rubber heating mats the ideal companion in the office container on the construction site, the mobile sales stand at the weekly market, but also in assembly and production halls.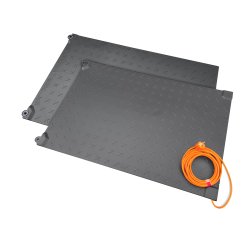 Heating Footboards
Our heating footboards, which have a high-quality aluminium base, are particularly durable and hard-wearing. Flattened edges in signal colour reduce the risk of accidents to a minimum. This makes the foot warming plates ideal for changing personnel, for example in shift work in production halls, at loading ramps or similar workplaces.  Our heating footboards ensure warm feet at any time, in any place.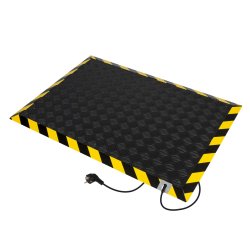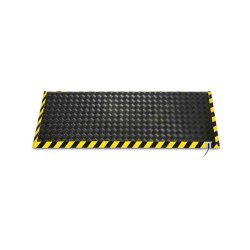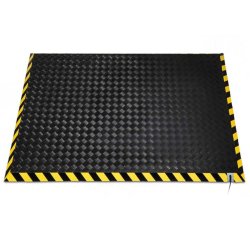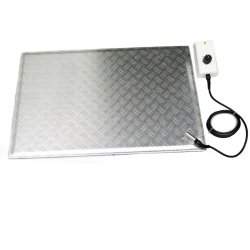 You still have questions? We will be happy to help you.